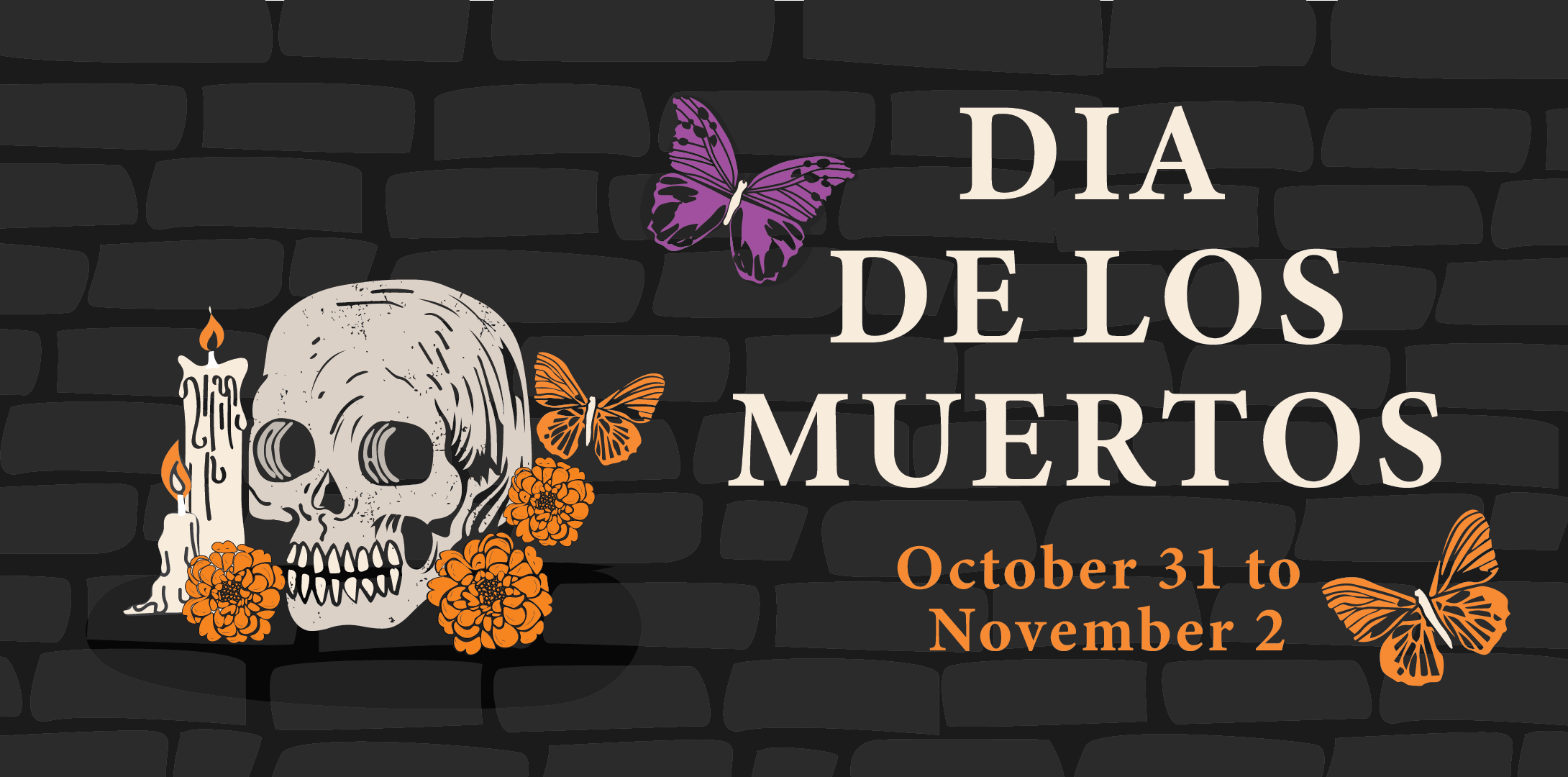 OCTOBER 31 - NOVEMBER 2 | ALL DAY EVENT & SPECIALS
We're raising a glass to this celebration of life with two awesome new drink specials:

MARIGOLDS & MEZCAL:
Montelobos joven, triple sec, orange, lime, agave, cinnamon, marigold bitters, marigold flowers.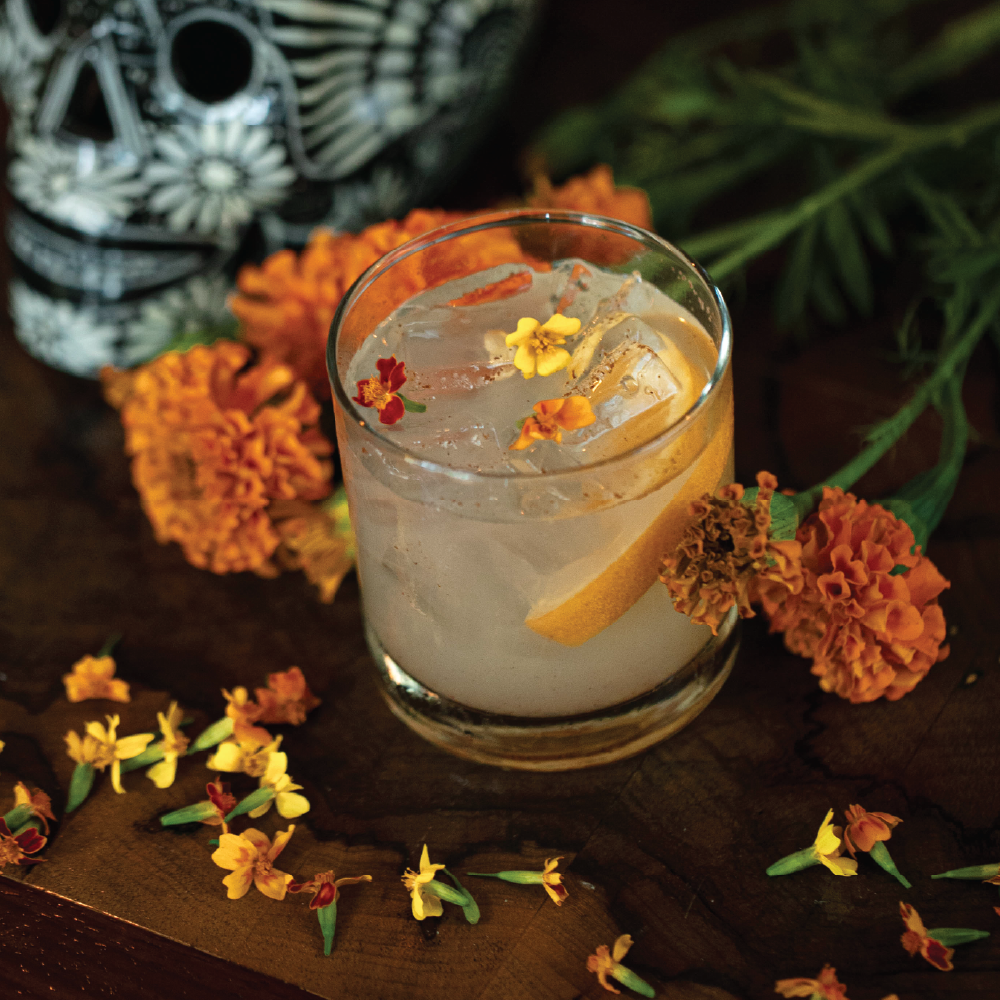 ELECTRIC DAISY MARGARITA:
Epsilon blanco, triple sec, ginger, orange, lime, lemon, Scechuan buttons, and black lava sea salt.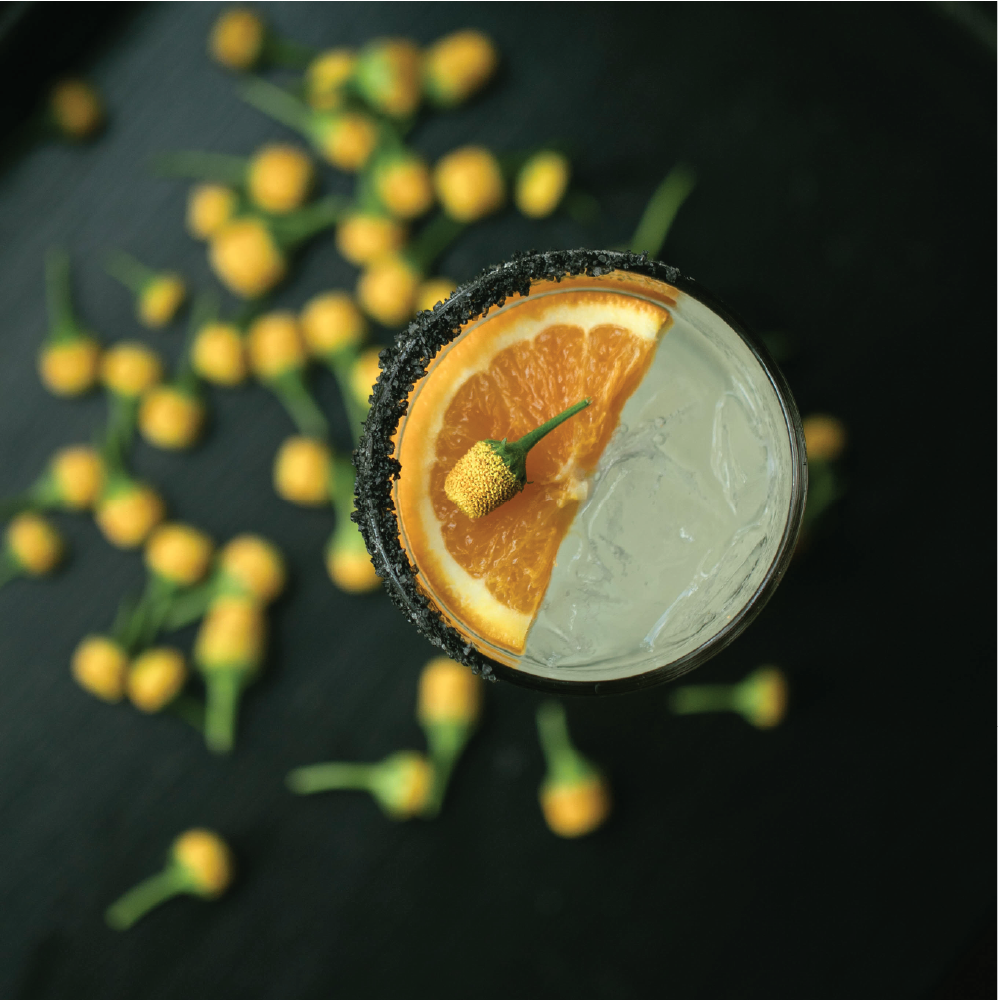 Plus, we have prepared a delicious specialty menu item:
ENFRIJOLADAS:
Corn Tortillas, refried black bean puree, queso fresco, toasted pepitas, shaved onion, garlic crema, marigold flower. Choice of chorizo or roasted butternut squash.
Día de los Muertos is an ancient celebration dating back to the pre-Hispanic, indigenous people of Mexico. The original holiday was a time of dedication to the goddess Mictecacihuatl, also known as the "Lady of the Dead" as she was believed to watch over and protect the dead. After the Spanish conquest of Mexico, the original rites and rituals of the holiday were combined with Catholicism to evolve into the celebration as it is known today.
On the 1st and 2nd of November, families come together to recognize death as a natural part of life and to celebrate those lives that have been lost. In this celebration, the dead and the living become one to share moments and memories together. The celebrations can include festivals, parties, or any other activity that the dead enjoyed in their lives.
Decorations play a large role in this holiday, with the most well-known being calacas and calaveras (skeletons and skulls). Originally representing the Aztec ritual of taking trophies during battle, they are now a more lighthearted feature of the holiday, taking many different forms such as sugar skulls, masks, candies, or dolls. They represent the entertainment and the joyous light of life, which is why they are often dressed in fancy clothes or posed in humorous reenactments.
These skulls, skeletons, and other décor are most often seen on the ofrendas (alters) in the homes of Mexican families. These ofrendas originated with the Aztecs who would use them to offer food, water, treats, and cherished mementos to help guide the dead on their journeys to peace. This tradition continues today as offerendas are used as large family displays, covered in loved ones' favorite pictures, food, drinks, bread, and the traditional flower of the dead, the marigold.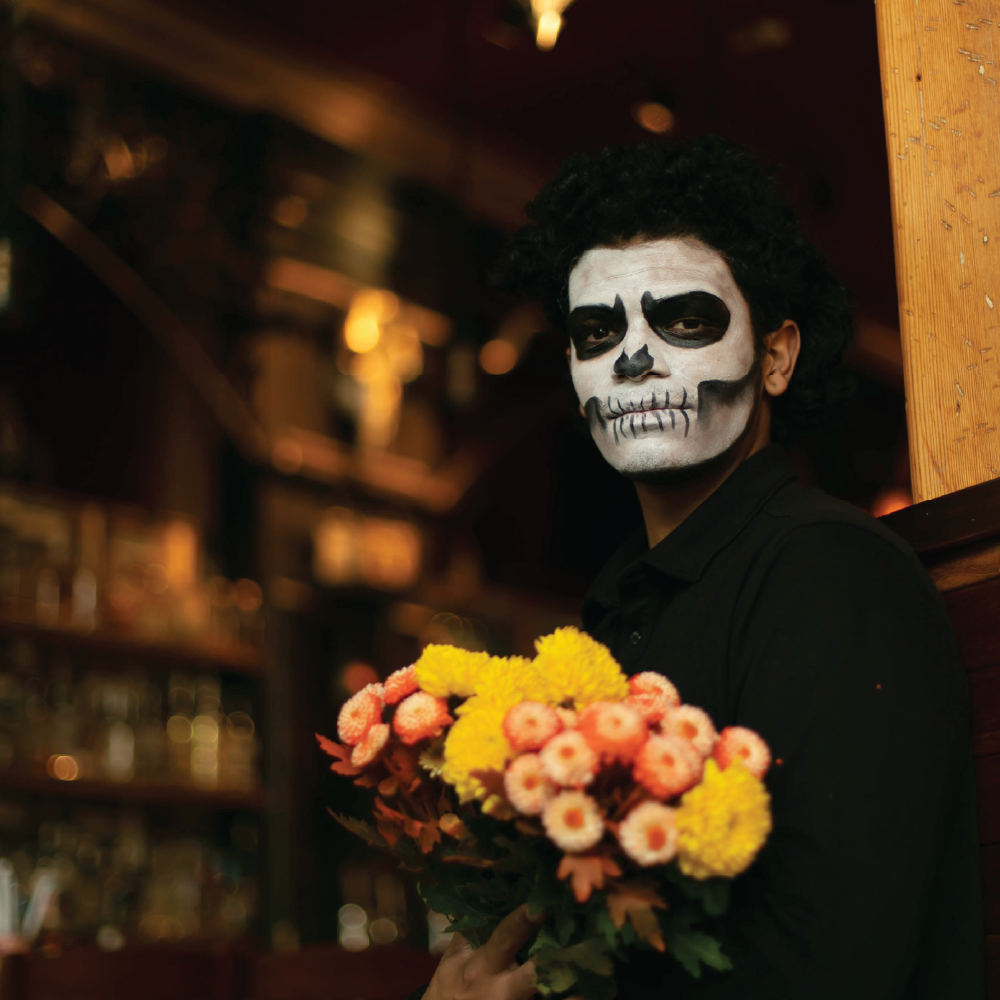 Marigolds play a large part in Dia de los Muertos celebrations and décor as they are thought to help guide spirits back home with their bright orange color and strong scent. They are placed on burial sites, hung across streets and plazas, and strewn about everywhere.
Another key component of the holiday decorations are papel picados, (pecked paper). This form of Mexican folk art creates brightly colored flags of elaborate designs by folding and cutting tissue paper. These flags represent the Aztec element of air when added to alters and, like the marigold flowers, are meant to help guide spirits along the correct path home.
Today, Dia de los Muertos is celebrated not just in Mexico, but throughout Latin America, Los Angeles, and many other parts of the world with Hispanic populations. Families hold elaborate parties and gatherings, coming together to play festive music, eat and drink to the memory of ancestors, and tell happy stories of loved ones who have passed. These parties usually end with communal visits to cemeteries to place flowers on burial sites, light candles, sing, pray, and remember those who have gone before.
This year, please join us at any of our Matador locations Oct 31st - Nov 2nd as we celebrate Dia de los Muertos with fun, festivities, traditional décor, and signature food and cocktails.
THIS EVENT IS HAPPENING AT ALL MATADOR LOCATIONS.